Welcome to Economics Page
Department of Economics is one of the very oldest Department in NSS College, Nemmara. The Bachelor of Degree programme in Economics was started in 1980.
An Environmental study centre is functioning under this department which conducts forest surveys and other Environment related projects in collaboration with Divisional Forest Office, Nemmara. The Department has yearly intake of forty students and is consistent in producing excellent results. As a part of innovative teaching methodology, the department provide Economics Association which organizes different programmes related to current Economic scenario and its applicability aspects. The rigour and flexibility of our programmes prepare students to embark on challenging careers upon graduation or to pursue advanced degree in their areas of interest. However, our goal is not only to empower the learners to acquire the necessary knowledge, skills and competency in the field of economics, but also to facilitate the development of the rural community as well. We believe that the system of education which studies the community, uses the community and serves the community is the right approach to learning. Hence various extension activities are undertaken by the students of the department for the upliftment of the rural poor. This includes conduction of socio economic surveys, door to door financial literacy programmes incorporating family budgeting, thrift accounting, economizing finance etc, conducting various Seminars and Workshops for Kudumbasree and LSG members and other local people, providing regular consultancy facilities to rural poor to promote digital payment systems. The active participation of the students in various constructive outreach programmes is instrumental in developing their problem solving skills and leadership skills. Our ultimate aim is to mould a generation of intelligent, highly educated, hardworking and socially responsible citizens of the country.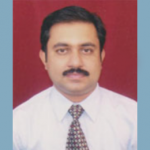 Suresh Babu P

Assistant Professor & HoD
MA, M. Phil. , NET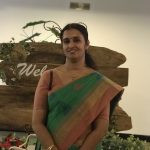 Dr.Salini V.

Assistant Professor
MA, B. Ed, NET