Welcome to Botany Department Page
Department of Botany was established in the year 1967 and is one of the first departments of this College. The Department offers B Sc Degree programme in Botany with Chemistry and Zoology as the complementary papers.
The department has well equipped laboratory, good specimen and herbarium collection. In addition to the Central library the department has a small Library, with a good collection of journals, periodicals and a book bank. Department also offers a value added course in Mushroom cultivation.
Outstanding achievement is that the students have secured four University ranks (3rd , 5th , 10th & 19th ) in 2017. During current year the activity to be highlighted is the conduct of an exhibition 'Expo De Botanica' for Higher Secondary and High school students. Department has two student clubs – the Flora Club and the Bio-diversity club – the main objectives of which are to mold a better social outlook in young generation and also to create awareness in them regarding the relevance of the rich bio-diversity of Nemmara & nearby areas and the need for its conservation. Students in these clubs have organized seminars and debates, participated in People's Bio-diversity Register (PBR) preparation of ward no-14 of Nemmara Panchayath, and also have assisted in floristic studies, green auditing, plant conservation programmes, bio-diversity studies and mushroom cultivation projects. Department has received an aid from the Bio-diversity board of Kerala for constructing a butterfly garden in the campus and the students in bio-diversity club are on way of its completion. Currently the department has 4 teaching faculties and a herbarium keeper.
Jyothilekshmi.P, M.Sc, B.Ed, M.Phil, Ph.D Associate Professor & Head
Zereena viji, M.Sc, M.Phil, Ph.D  Assistant Professor
Rekha P.S, M.Sc, Ph.D Assistant Professor
Sathidevi, M.Sc Guest faculty
A. Jayanarayanan Herbarium Keeper
Awards and achievements of faculties

Name
Designation
Award/

Recognition

Projects/ publications
Membership

In boards

Dr. Jyothilekshmi.P
Head & Associate Professor
Principal investigator, Minor research project funded by UGC

Publication:

*1 book

*1 compendium

*2 international research papers

*12 national research papers

* Member in board of Genetics, Calicut University.

* Member of the Editorial Board of The Journal of Cytology and Genetics, India.

* Member of the society of Cytologists and Geneticists, India

Dr. Zereena Viji
Assistant Professor
MSc Botany- Ist  Rank holder, 1996, Bharathiar University
Co-ordinated  National seminar funded by UGC,

 

Publication:

*1 monograph

*1 compendium

*1 international research papers

*7 national research papers

Dr. Rekha. P.S
Assistant Professor
BSc Botany IIIrd Rank holder, 1993, Calicut University
Faculty in charge,

Value added course in Mushroom cultivation.

Publication:

*5 international research papers

*23 national research papers

*1 compendium
Achievements of students

Name
Awards/ Achievements
Sneha Suresh
Qualified IIT-JAM (2016)
Aiswarya.V.U
Qualified IIT-JAM (2017)
Athira P V
3rd rank, BSc Botany, Calicut University (2017)
Akhila G
5th rank, BSc Botany, Calicut University (2017)
Aiswarya V U
10th rank, BSc Botany, Calicut University (2017)
Sumukhi M
19th rank, BSc Botany, Calicut University (2017)
Sanjusha S, Charutha M, Jincy R
Research paper, National Seminar(2015)
Vidhusree K
Research paper, National Seminar(2015)
Arya P J, Navitha P R, Haritha G
Research paper, National Seminar(2015)
Praveena.D
Taekwondo gold medal 2014-15& 15-16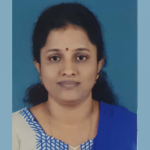 Dr. Zereena Viji

Assistant Professor
M.Sc, M. Phil, B. Ed, NET